Hi Loves,
I am Asha Mars of Asha Mars Weddings and Events, your Tobago Wedding Planner to carefully curate the Tobago destination wedding you have envisioned.
With more than a decade of experience as a full service boutique wedding planner, I want to share more with prospective couples on Tobago as the perfect destination and blogging is my medium of choice. As I brainstormed ideas for my blog, I thought I'd highlight an exclusive and exquisite Tobago wedding venue which has become a top choice for many of international couples, "An Ohana Villa Tobago Wedding Experience".
As I share more through my blogs, you will definitely learn more about me!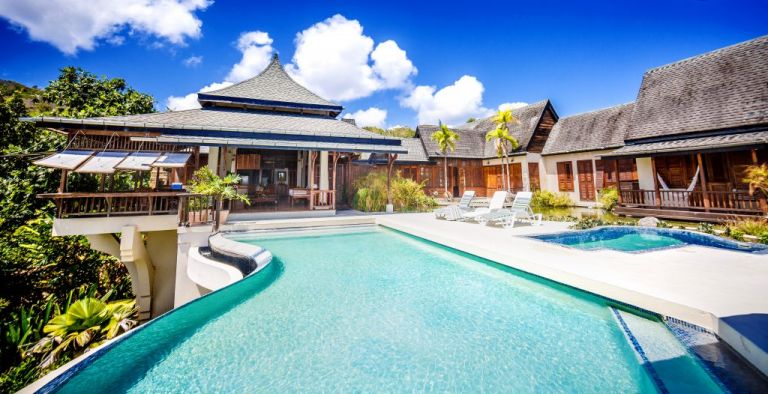 Why an Ohana Villa Tobago Wedding?
Ohana is Luxurious
Ohana Villa is luxurious romance coupled with exclusivity, quintessential destination beauty and appeal and as the leading wedding planner on the island, I have been witness to how this space has truly lived up to the meaning of its name
It's Private
Ohana's private location, stunning backdrop and calming atmosphere mesmerise every bride and groom and combine to create the perfect setting for intimate pre and post wedding activities.
Stunning Wedding Photos Guaranteed
This tropical oasis is nestled atop an incline on the outskirts of Tobago's capital and offers uninterrupted views of the Atlantic Ocean. As featured in the New York Times and once listed among the top twenty villas in the Caribbean by Conde Nast Traveler, this Balinese-inspired property features four luxurious ensuite bedrooms, high ceilings, panoramic views, two individual private terraces, a large deck with two infinity pools, a Jacuzzi and Koi pond… stunning wedding photos are guaranteed!
It's Versatile
It is also amazing to see the versatility of this space and its ability to be transformed to match the vision of very different couples and host varied events for a memorable destination wedding experience; from the welcome soirée and ceremony to cocktails and the reception. The images below give a snippet into some of the Tobago destination wedding experiences that I have planned at Ohana Villa.
So, whether at the popular Ohana Villa or any one of many other beautiful locations on this island, I look forward to welcoming you to Tobago and planning a truly unforgettable destination wedding experience… send me a message today, I am ready to make your dream manifest.